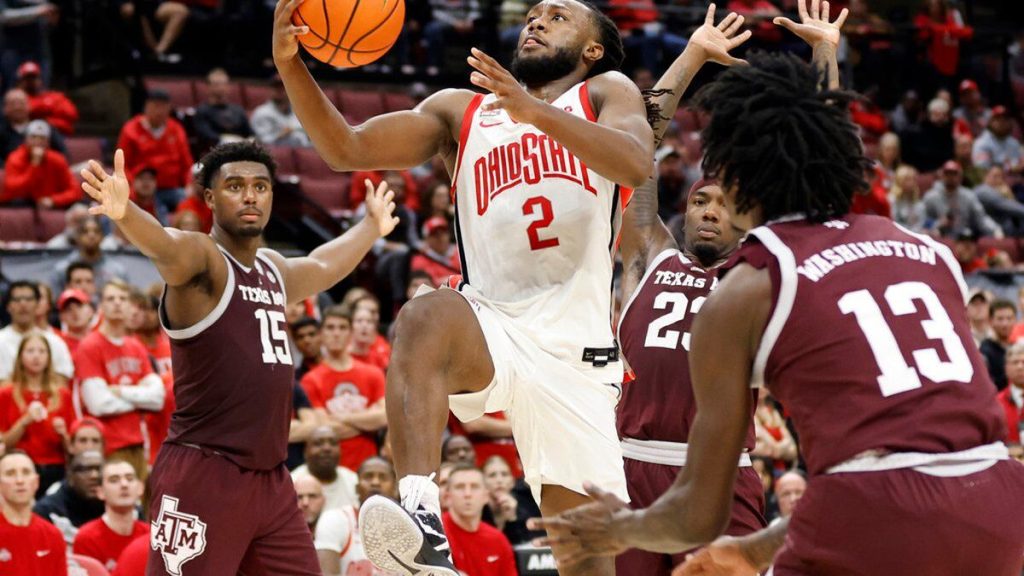 Ohio State takes the court again today against the Western Michigan Broncos. Tip-off is set for 4 pm ET from Value City Arena, live on BTN.
The Buckeyes improved to 2-1 after defeating Merrimack on Wednesday evening. 
PREVIEWING WESTERN MICHIGAN:
The Broncos are off to a rough 0-3 start, however, all 3 of theirs losses have been by single digits. The most recent of which was a 4-point loss to Northwestern.
Projected Starters:
Seth Hubbard (G)
Brandon Muntu (G)
Jefferson De La Cruz Monegro (G)
Titus Wright (F)
Owen Lobsinger (F)
The 0-3 record doesn't mean this team won't put up a fight against the Buckeyes. In fact, they took Northwestern to the wire without their top scorer, B. Artis White. Whether he'll play in today's game has yet to be announced.
If he doesn't go, the Broncos will look towards guys such as Seth Hubbard and Titus Wright to score. As they have put up 14.7 and 9 points per game, respectively.
THE BUCKEYES:
Projected Starters:
Bruce Thornton (G)
Roddy Gayle (G)
Evan Mahaffey (G)
Jamison Battle (F)
Felix Okpara (C)
The play of Roddy Gayle and Bruce Thornton continues to be at a high level. Coach Holtmann would probably like to see this for a full 40 minutes and avoid these starts, but a win is a win. Where the Buckeyes could see some better play is out of fellow sophomore Felix Okpara. His growth and development really decide the trajectory of this team. He has the ability to be a dominant big man and give Ohio State a 1-2 punch of Okpara and Key.
There have been no changes to injuries since the last game, so the availability and bench depth remains the same.
PREDICTION:
The Buckeyes are 21.5 point favorites. Whether or not they cover this spread is more of the question than will they win. I believe Ohio State gets the job done, but another slow start could spell trouble against a competitive group. It should be another exciting game for the Buckeyes in their Emerald Coast Classic opener.
Final: Ohio State 75, WMU 58