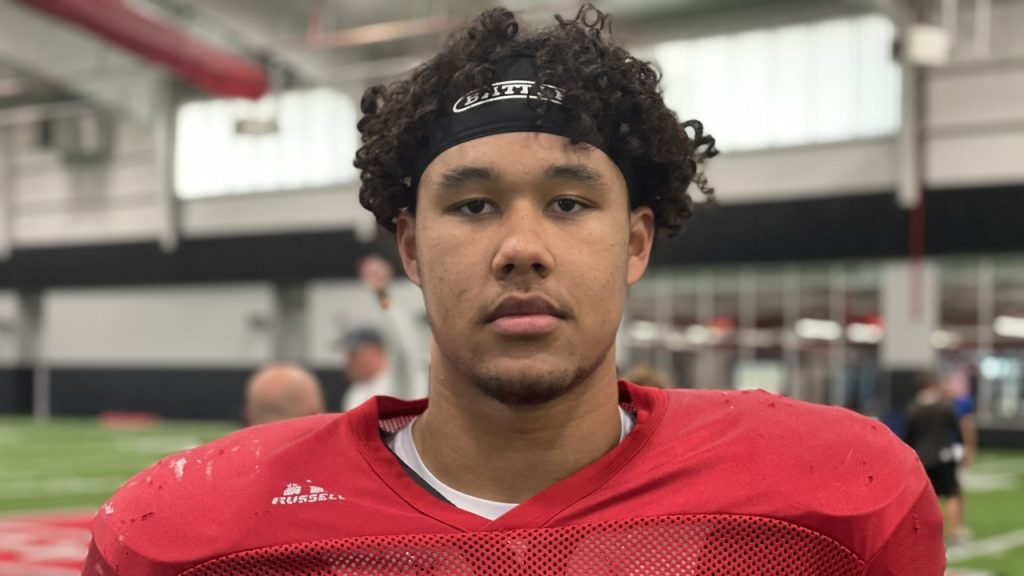 The Ohio State football team entered another recruiting battle for four-star Nigel Smith II. The Defensive Lineman is from Melissa High School in Texas and possesses a continuous motor and impressive physical frame.
Oklahoma is the current leader in his recruitment, according to multiple outlets. However, Ohio State is making a push and can gain substantial ground in the coming weeks.
Recently, the Buckeyes made the cut for four-star DL Nigel Smith's top eight. Ohio State is included with Oklahoma, Texas, Rutgers, Penn State, Georgia, Texas A&M, and Arkansas. The Buckeyes are going to be in for a battle, and one they can surely win.
Forgot to add The Hidden Leaf Village but what y'all think? @Hayesfawcett3 pic.twitter.com/zLfKbqSH1F

— Nigel Smith (@NigelSmith_25) May 8, 2023
The Buckeyes are high on his list and a huge contender for Smith, "They have been good with establishing a relationship, we have become really close with the whole coaching staff." Smith said. Larry Johnson is his primary recruiter as Smith's relationship with Coach Johnson is huge, "I have such a good relationship with Coach LJ [Larry Johnson], he has done so much for me to help my game from the camps and going over my film… I see myself being able to play under him." Smith's favorite parts about Ohio State are "the history and football culture."
Would be a tuff duo https://t.co/TOU6gY8OWt

— Nigel Smith (@NigelSmith_25) April 11, 2023
Smith also has a great relationship with Ohio State commitment, four-star LB Payton Pierce. "He just texts me all the time talking about how we can build something great and I would fit in perfect." The two play near each other and are great friends.
After visiting Columbus six times, he has relationships with former and current Buckeyes. "I talked to CJ [Stroud] a little about Ohio State and he talked about how he loved it there and also got to talk to Chase Young about life as well." Many people have said Smith has the potential to have an impact at Ohio State similar to Chase Young.
What a way to end opening weekend

— Nigel Smith (@NigelSmith_25) September 5, 2022
Now, for a commitment, we will see one during his football season in the fall. Smith said, "I want to commit on my senior night." That night hasn't been determined yet. If the Buckeyes can play their cards right, the Buckeyes could very well find themselves in a great place for Smith on that date.