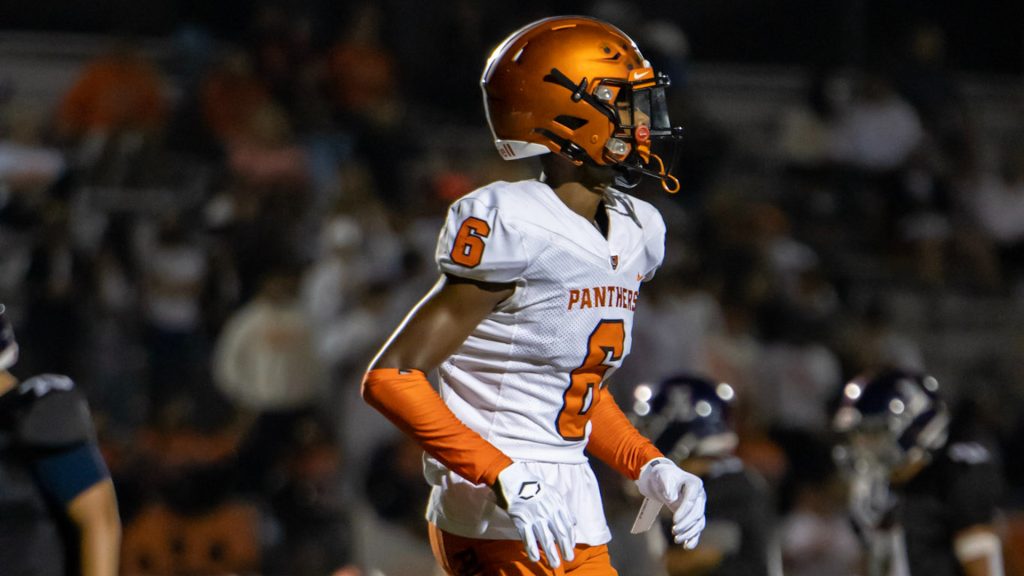 The Ohio State football team is gaining traction in 2025 four-star CB Jett White's recruitment. White spoke with The Silver Bulletin about his interest in the Buckeyes. 
In late March, the Buckeyes hosted a host of top California prospects and resulting in an handful of offers. One of those offers were to former USC commit, four-star CB Jett White. White enjoyed his visit to Ohio State as his relationship with Coach Walton blossomed through the roof.
God is good after a great unofficial visit to Thee⭕️ and a great 1on1 talk with coach @CoachTimWalton i am blessed to have been offered a scholarship to @OhioStateFB thanks 🙏🏽 to coach @CoachDuHart for believing in me and connecting the dots #GoBucks @GregBiggins @NILSPORTSMGT pic.twitter.com/Q5V90fFYCb

— Jett White (@G6Arron) March 20, 2023
Having a relationship with Coach Walton and the coaching staff is a huge thing for Ohio State. White said, "I value their words because at the end of the day. I have to believe what is said to me and that's from coach Walton and coach DuHart, that's who my relationships are with. I trust them and believe in their coaching."
His interest in the Buckeyes is high as well. White details his thoughts: "I am very interested in Ohio State, just look at tradition and the track record at the CB position, and who else better to coach you, coach Walton bring tons of NFL experience to the CB position."
It was good to see you today coach @CoachTimWalton thanks for stopping by @LosAlFootball i appreciate the time and conversations @OhioStateFB

— Jett White (@G6Arron) May 9, 2023
In addition to strong relationships, development is key for White. "I want to get developed, I want to take my game to the next level. I want to be coached hard, I want to learn everything there is to know about my position." The Buckeyes could be in a great spot for the talented CB. White said, "I can definitely see myself as a Buckeye. Being taught by 2 coaches I believe in and trust getting developed [to take] my game to the next level [and] being taught what it takes to succeed at the NFL level, while dominating the college level."
Jett White is LOCKDOWN🔒@G6Arron

Had a strong showing at Under Armour Next in LA and has already earned himself an invite to the 2025 Under Armour All-America game 👀 @CraigHaubert @TomLuginbill @DemetricDWarren @UANextFootball | #UANext pic.twitter.com/LPkz4lfhV3

— The Underclassman Report (@TheUCReport) April 7, 2023
White has been to Columbus one time, but plans to make a few return trips. "I plan on returning to Ohio State sometime in the fall to catch a game, before returning in the spring of 2024 on an Official Visit." White decommitted from USC on January 3rd, 2023. Despite his decommitment, the Trojans are still in the mix. He holds offers from Alabama, Tennessee, LSU, Miami, Notre Dame, Texas A&M and others.