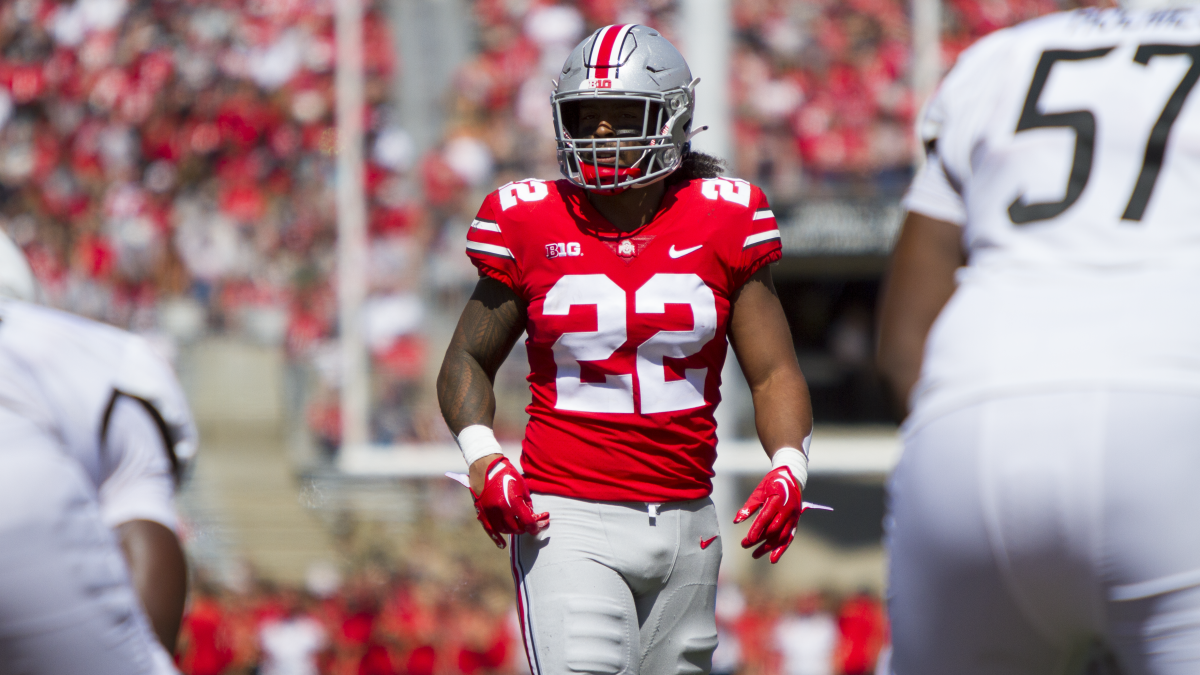 The Buckeyes have had a season filled with different players stepping up. Whether it was JT Tuimoloau dismantling Penn State, Tommy Eichenberg making seemingly every tackle on the field, or Marvin Harrison Jr showing off his magic, this Saturday will need to continue the trend if Ohio State wants any chance to upset the Georgia Bulldogs.
When playing Georgia there will always be defense. In fact, Georgia's defense this year matches and even surpasses, in some categories, their historic defense from last year. This certainly sounds daunting, but if there was ever an offense to rival such a defense it would be Ohio State's. With that, let's get into three players that will need to be at their best for Ohio State to have any chance of upsetting the Bulldogs.
CJ Stroud
Who else but the orchestrater of the offense itself? We all know the receivers will find a way to get open throughout the game. The offensive line will have a tall task holding up against the defensive front of Georgia and Jalen Carter but this is exactly why Stroud will have to play his best game. He will have to make some plays, he will have to extend plays, use his legs, throw guys open etc. This isn't to say he can't do any of these things either, because he most certainly can, but he's going to have to do it against a level of defense that he has never encountered.
Steele Chambers
It's hard to tell exactly what Ohio State defensive coordinator Jim Knowles will do against the tight end-dominanted Georgia offense. Equipped with two of the best tight ends in the country in Brock Bowers and Darnell Washington, the Buckeyes will face a unique offense from what they're used to. Perhaps Knowles will use his three-safety formations to cover Georgia's weapons, but Chambers very well may be the guy to shadow Bowers throughout the night. This coupled with having to bottle-up the run game gives the Ohio State linebacker quite the tall task. If he can play at a high level for the Bullets, they will have a much easier time stopping UGA.
JT Tuimoloau
Tuimoloau needs to be a disrupter. If Ohio State can rattle Stetson Bennett, a lot the pressure will be lifted off the rest of the defense and ideally could cause turnovers along the way. Possession of the ball is going to be paramount in this game, so hopefully Tuimoloau can lead the defensive front and stay on the field. If there was ever a big time player for the Buckeyes to step up in a big game, it's him.
Ohio State won't be the favored team on Saturday by any stretch of the imagination, but that does not mean that they don't have the players nor the team to beat the defending champs.
Featured image via: Sports Illustrated