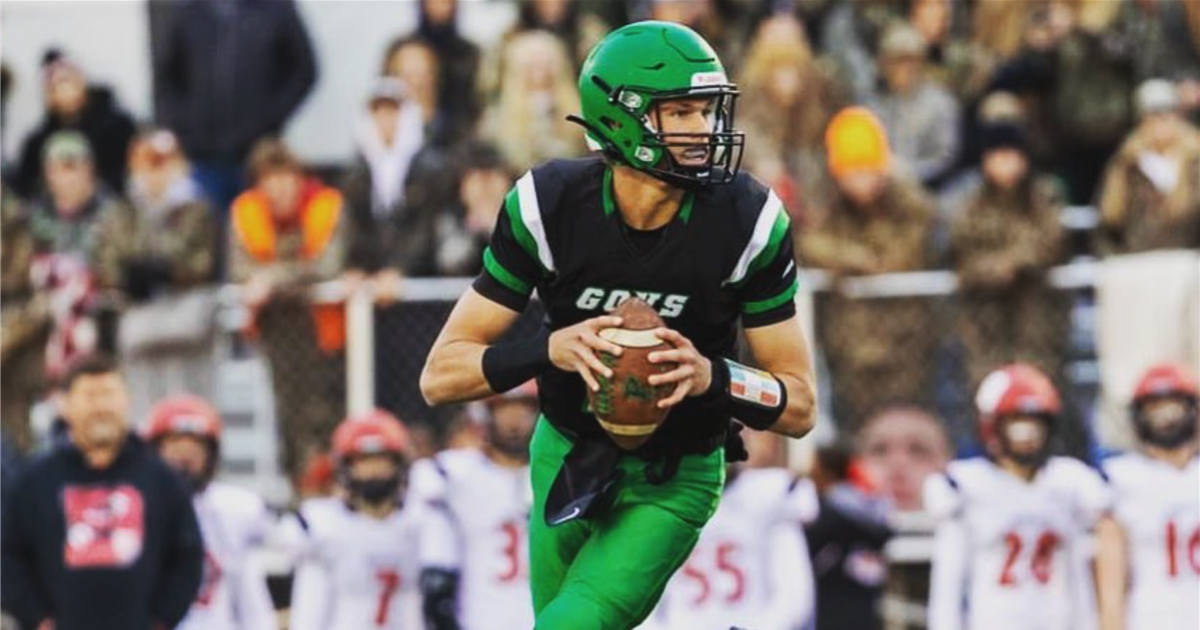 Ohio State addressed their quarterback room in a big way today with 2024 quarterback Lincoln Kienholz announcing he would be heading to Columbus to further his career.
After long talks and consideration, I and very blessed with this opportunity. Thank you to @CoreyDennis_ and the staff and also everyone that's been along on this ride. I'm excited to announce I am committing to @OhioStateFB🌰. #GoBuckeyes pic.twitter.com/OpO2ghcYIw

— Lincoln Kienholz (@LincolnKienholz) December 14, 2022
Kienholz, rated as the No. 172 overall player, No. 13 quarterback, and No. 1 player in South Dakota from the 2023 class, was originally committed to Washington. After Ohio State elected to move on from Brock Glenn, however, Kienholz quickly rocketed up the Buckeyes' board and ultimately became their top priority at the position. He is the second player Ohio State has ever signed from the state of South Dakota, joining 2015's Grant Schmidt. He is a three-sport athlete (basketball and baseball), and recently won the South Dakota football State Championship to cap his impressive high school football career.
The commitment of Kienholz adds to an Ohio State class that is currently rated (before his addition) as the No. 7 overall class in the 2023 composite recruiting rankings. The Buckeyes' average player rating of 93.52, however, trails only Alabama and Georgia.
Ohio State's 2023 quarterback room, barring an unexpected transfer, will now feature Kienholz as a scholarship quarterback alongside Kyle McCord and Devin Brown, as CJ Stroud is set to head off to the NFL following the conclusion of Ohio State's run in the College Football Playoffs.
Featured image via: 247sports