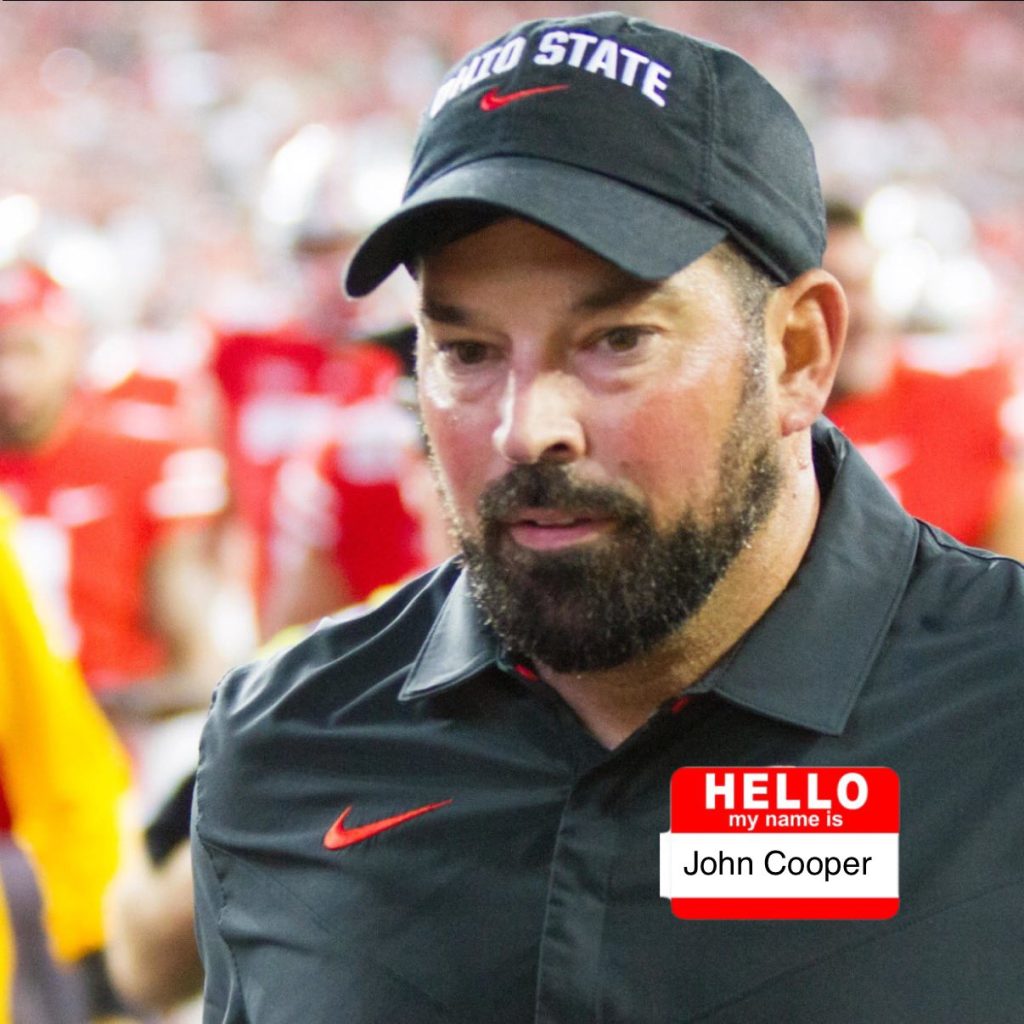 For 365 days, Ohio State fans, players, coaches, and staff had to live with a crushing loss in Ann Arbor. Michigan notched their first win in the rivalry in eight years with a 42-27 victory behind five rushing touchdowns from Hasaan Haskins.
Since then, Ohio State has preached they would get tougher and stronger in order to beat the Wolverines in Columbus in 2022. Ryan Day hired Jim Knowles to help revamp the entire defensive coaching staff, and brought in Justin Frye to shore up the offensive line.
Early on this season, it appeared to pay dividends. Knowles' defense had played well for the majority of the campaign and while Ohio State's running game was inconsistent, it showed signs of life throughout the year. With elite skill players on offense and a revamped defense it appeared to be a recipe for success, right?
No.
Instead, it all came crashing down in arguably Ohio State's worse loss of the century, as Michigan came into Ohio Stadium and rolled over the Buckeyes 45-23.
Michigan quarterback JJ McCarthy, whom Day passed over in favor of Kyle McCord during the 2020 recruiting cycle, weathered the loss of star running back Blake Corum to dice up the Buckeye defense, and Michigan running back Donovan Edwards gashed the Buckeyes defense in the fourth quarter for two long touchdowns to ice the game.
If you have made it this far into the essay, I commend you and you will be rewarded. Here's where the angry Buckeye fan rant starts.
Day on OSU's status as a CFP contender: "If we were able to get a shot in the top four, we'd be a dangerous team."

— Griffin Strom (@GriffinStrom3) November 26, 2022
This, right here, is the exact mentality that has killed this team since Day's arrival. It's always an "if."
If Chris Olave doesn't slip, Ohio State beats Clemson in 2019
If Kerry Coombs had a full year to implement his system in 2020, Ohio State wouldn't have been waxed by Alabama
If Ohio State had a real defensive coordinator, they would have stopped Michigan in 2021
We now see that this is blatantly all false and it is a clear problem that starts at the top. Day has had quite a stable of talent since his arrival as head coach, flanking a few elite quarterbacks with (arguably) even better skill players and highly-rated prospects on both sides of the ball. He revamped the coaching staff prior to this season. What has been the one constant? The head coach.
Day's wins look very different each time. Sometimes they blow teams out from the opening kickoff. Sometimes they struggle for a half before racing away in the third quarter. Others, they grind it out and end up winning a close game in the fourth quarter.
What doesn't change? How he loses. With the (possible) exception of Clemson 2019, Ohio State has been out-toughed and out-manned in all four other losses under Day, all of which have come at the worst times. Alabama crushed Ohio State in 2020. That game wasn't close. Oregon and Michigan ran all over Ohio State in 2021. And now, Michigan has done it again, dominating all three phases en route to a blowout win and an embarrassing, horrible loss that has officially shifted the rivalry.
In front of 200 stars worth of recruits, over 100,000 Buckeye fans, and a worldwide audience, Ohio State was outscored 28-3 in the second half. They gave up two touchdown runs of 75+ yards in the closing minutes of the fourth quarter. Ryan Day's team committed several unsportsmanlike conduct penalties (including a headbutt by Gee Scott that probably should have gotten him ejected), numerous false starts and pass interference penalties, and could not get anything going whatsoever after a scripted first drive.
It's really hard to blame a group of 18-22 year olds for this. They put their faith in a school and a coach. The coach let them down today. Ohio State did not deviate whatsoever from the things that had troubled them all season, and it came back to bite in an almost unfathomable way today with a game that Michigan fans didn't even see coming.
Ryan Day was sadly given a brand new Lamborghini but nobody ever taught him how to drive stick

— Carson (@cmacrae13) November 26, 2022
It has become clear that "Ryan Cooper," as many Ohio State fans have already started dubbing their head coach, just doesn't understand what makes this a rivalry. It took Jim Harbaugh a while, but he has built a team specifically designed to win THIS ONE GAME. Ryan Day has taken his Lambo and crashed it into a tree. It's totaled. Can he buy a new one? Sure! But will he crash it again?
John Cooper went 2-11-1 in the rivalry and it got him run out of town. Jim Tressel turned the tide by going 9-1. Urban Meyer continued that, with an unblemished 7-0 mark. Ryan Day is now 1-2, with more losses than both previous coaches combined in just three tries.
The old expression goes: "You play to the back of your baseball card." Sadly, Day is hitting .333 against Michigan. In the MLB, you'd win a batting title. In this rivalry, it might just get you fired.