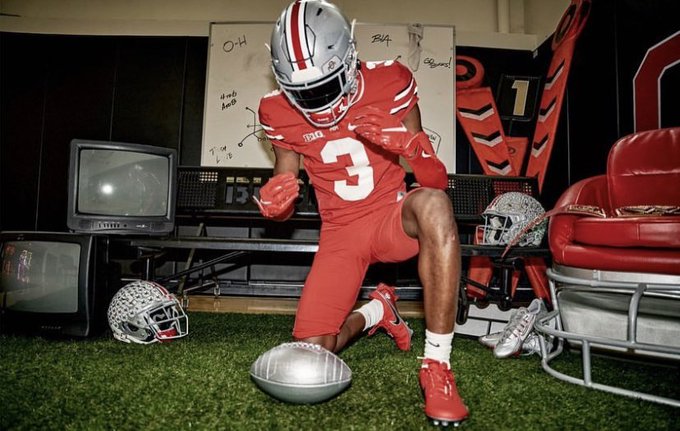 The Ohio State football team welcomes the largest recruiting weekend for the biggest game of the college football season against Michigan.
It is "The Game" week, and if I could "X" out every single "M" in this article I would do it, to match the Ohio State football team's energy right now.  For the biggest game of the year, we take a look at the biggest visitors list of the year. In this article we are going to highlight some of the key visitors we are expecting to make their way to Columbus for the game and who's been rumored to be showing up as well.
The news of Mark Fletcher's decommitment from Ohio State's 2023 class came as a bit of a shock to most. With that being said though, the Buckeyes do feel good about at least two 2023 RB's showing up to this weekends game in Georgia native Jamarion Wilcox who earned his Buckeye offer this week and local Ohio product Trey Cornist. I've heard a few things suggesting that Cornist will be earning his offer from Ohio State following this weekends visit. The Buckeyes love Cornist as he was the most dominant back the state of Ohio this year and reminds the staff a ton Miyan Williams out of high school.
As well, it has been rumoured that 5-star and the No.1 RB in the country could be in attendance with current Louisville commit Rueben Owens. The latest on this development is that Owens is trying to make his way to Columbus for the game and has shown some real interest in the Buckeyes recruiting him. If the Buckeyes can get him to Columbus for the game, the heat in that recruitment should start to really turn up.
Another rumoured 5-star to be attending the game has been Caleb Downs but at this time it seems to be a little shaky. We will keep an eye on it but as of right now I'll say he's not attending until I hear otherwise.
Ohio State also just recently saw it's 2023 QB commit Brock Glenn flip to Florida State. The good news on that front though, is that we can expect his replacement and the guy Ryan Day liked more to be in attendance with Lincoln Kienholz. Also of note, the next player I've been told in the 2024 class that could commit at any time is WR Mylan Graham. The staff has given Graham the green light to make it official when he feels ready to do so. I suspect Graham could be one to pull the trigger following the visit.
The full visitors list is below: