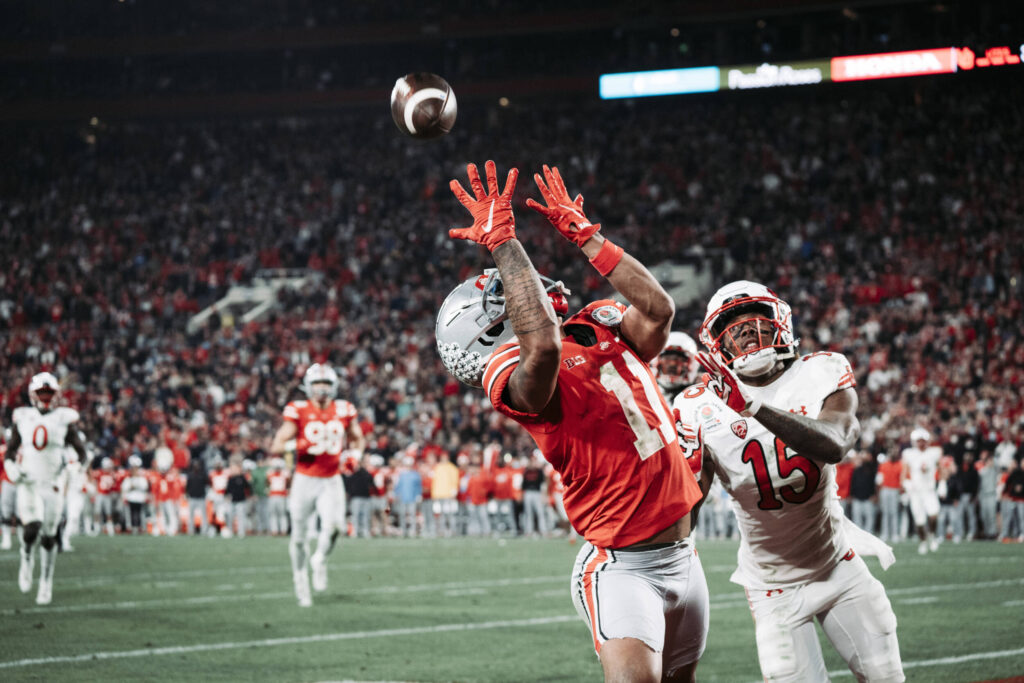 Things went well for three former Ohio State football players at the beginning of this year's NFL Draft but not so well for a couple of other Buckeyes.
Three former Ohio State football players were projected to be chosen in the first round of the NFL Draft, and they were. The Houston Texans selected quarterback C.J. Stroud with the 2nd pick overall. Offensive tackle Paris Johnson Jr. was selected at No. 6 by the Arizona Cardinals. Then, wide receiver Jaxon Smith-Njigba was chosen as the 20th pick by the Seattle Seahawks.
Stroud and Johnson were assured of being 1st round picks with their career bodies of work.  Smith-Njigba was going to be one after his outstanding sophomore campaign if he could prove he had recovered from his injury that shut him down early last season. After his performances at the NFL Combine and Pro Day, it was a done deal.

On the second day of the draft, it was thought three other Ohio State football players might be drafted, but that didn't happen. Defensive end Zach Harrison was the only Buckeye who heard his name called. The Atlanta Falcons took him with the 75th pick. Offensive tackle Dawand Jones was predicted in most mock drafts to be a 2nd round pick but was chosen in the 4th. Elsewhere in the line of scrimmage, the consensus was that Luke Wypler would be selected in the 3rd round. However, he was drafted in the 6th. The Cleveland Browns picked up both players.

Some have speculated why Jones slipped in the draft, but more information needs to become available first. As for Wypler, though, sometimes a player leaving college after only three years will be considered a project. The exception was wowing GMs like his three classmates in the 2020 Ohio State recruiting class who were Day 1 picks did.
Sometimes another year of college football will pay dividends. You need only to look back to the 2016 Draft to see how that can play out. Four players who were vital parts of Urban Meyer's outstanding 2013 recruiting class, Ezekiel Elliott, Joey Bosa, Eli Apple, and Darron Lee, knew they would be early picks. All were taken in the 1st round. Jalin Marshall was also a member of the 2013 class, and even though he performed well during his time at Ohio State, he went undrafted.

In any event, six Buckeyes were chosen in this year's NFL Draft, and other players have been picked up as free agents. We will have more on those players later.