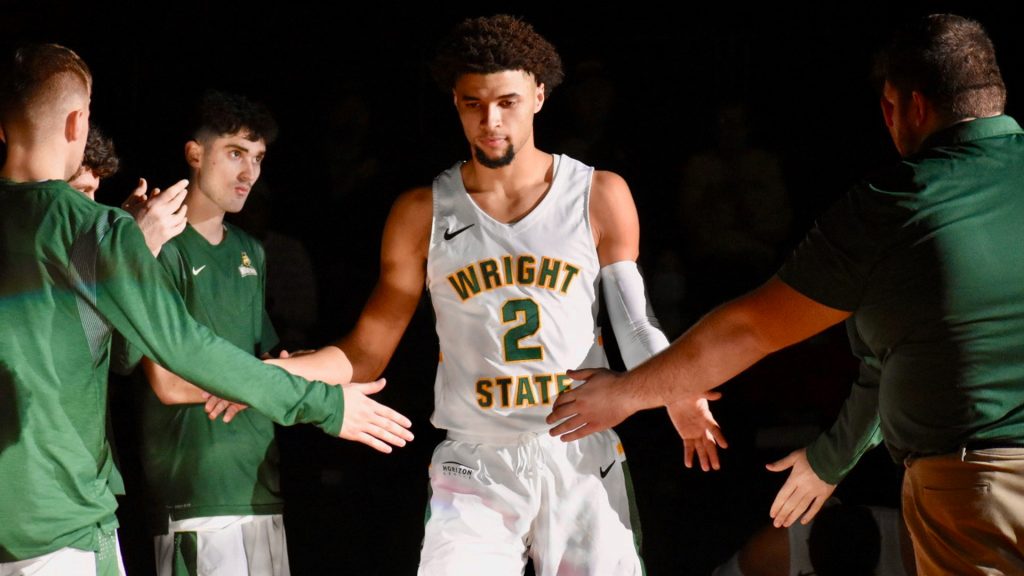 After plucking Tanner Holden from Wright State a year ago, it was expected that the Buckeyes were gaining a valuable scorer who would provide meaningful minutes to an Ohio State team in need of his abilities. It didn't quite work out that way, and after entering the transfer portal, Holden is slated to head back to Dayton to re-join a Raiders program where he spent his first three years of college.
Holden was a stud for head coach Scott Nagy and Wright State in his first stint with the program, capping a successful three year run by averaging 20.1 points per game during the 2021-22 season, a campaign which saw the Raiders reach the NCAA Tournament for the first time since 2017-18. Following the season, Holden announced a transfer to Ohio State, but things didn't go quite as planned.
Holden notched just 3.6 points and 2.4 rebounds per game in a limited role off the bench for Chris Holtmann's Ohio State team, which underachieved for a large majority of the season until a surprising Big Ten Tournament run put them just two games away from earning an NCAA Tournament automatic bid. Ultimately, the Buckeyes lost in the semifinals of the Big Ten Tournament to Purdue, and Holden announced that he would seek another opportunity elsewhere. Holden's most memorable moment in scarlet and gray came in a home tilt against Rutgers in early December, where he hit a game-winning three-pointer. The shot itself has been hotly debated, as it appeared Holden stepped out of bounds before releasing the attempt.
TANNER HOLDEN knocks it down at the buzzer! Buckeyes rip the hearts out of Rutgers and win! pic.twitter.com/yojf9oDd3v

— The Silver Bulletin (@tSilverBulletin) December 9, 2022
Re-joining the Wright State program seems like a logical move for the Wheelersburg, Ohio native who will drop back down to the Horizon League. While uncommon, a player returning to his original school is certainly not unheard of. Akron's Ali Ali is the latest player to do so, heading back to Akron from Butler. Holden is expected to receive immediate eligibility from the NCAA but will need a waiver, per a source.
Ohio State's roster for 2023 is basically set, with departures including graduates Justice Sueing, Isaac Likekeke and Sean McNeil, NBA entrant Brice Sensabaugh, and transfers Holden and Eugene Brown being replaced by incoming freshmen Taison Chatman, Devin Royal, Scotty Middleton, and Austin Parks. The Buckeyes have also added three transfers of their own, in Jamison Battle (Minnesota), Dale Bonner (Baylor), and Evan Mahaffey (Penn State).
Featured image via: Wright State Athletics