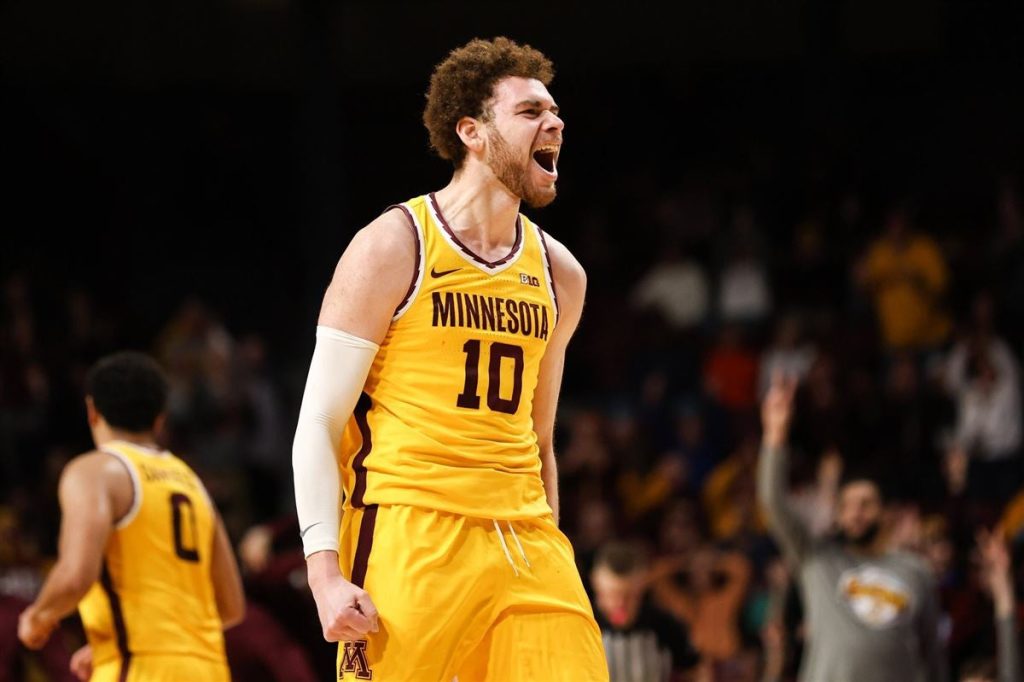 Ohio State basketball received a huge addition to their roster today as Minnesota transfer forward Jamison Battle has pledged his services to the Buckeyes.
Battle, who started his career with two seasons at George Washington, spent the last two years in Minneapolis. After a stellar 2021-22, where he started 29 games and averaged 17.5 ppg on 45% shooting, his numbers took a slight dip in 2022-23, when he started 27 games and notched 12.4 ppg on 37% shooting for the last-place Gophers. Ohio State head coach Chris Holtmann, of course, is betting on Battle's upcoming season in Columbus to look more like Battle's 2021-22 campaign. This season in Columbus will be his last year of college basketball, as he will run out of eligibility following 2023-24.
Battle's addition represents a big coup for Ohio State, as he was also targeted by schools such as Arkansas, Illinois, Indiana, Utah, Xavier, and Villanova.
Ohio State's roster is now starting to enter its final form. While the Buckeyes are still waiting on the decision of freshman phenom Brice Sensabaugh, they will return sophomores-to-be Bruce Thornton, Roddy Gayle, and Felix Okpara and likely will also bring back senior-to-be big Zed Key. The only player to enter the transfer portal from Ohio State's 2022-23 roster up to this point has been seldom-used Eugene Brown.
On the margins, the Buckeyes still have wing players Bowen Hardman and Kalen Etzler on the roster, and a stellar freshman class featuring three top-5o recruits (CG Taison Chatman, SF Scotty Middleton, and PF Devin Royal) as well as Ohio center Austin Parks. The Buckeyes could still have a scholarship to work with depending on what they do with Owen Spencer, who was a walk-on but received a scholarship for the 2022-23 season.
With the addition of Battle, this could be the most talented roster Chris Holtmann has brought in during his time in Columbus. After a disappointing campaign, it is exactly what he and the program needed.
Featured image via: 247sports.com