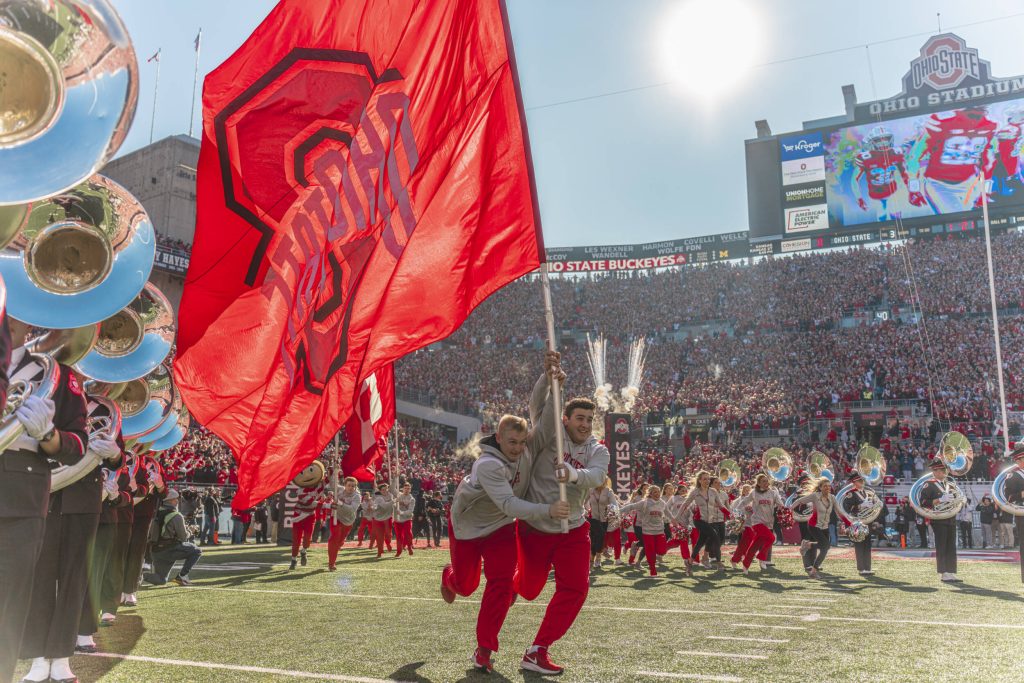 The Ohio State football team's 2023 schedule has an element not seen since 1895 for the Buckeyes. 
Last week, the Director of Athletics for Ohio State, Gene Smith, announced that the Ohio State football team canceled its matchups against Washington. The series was scheduled to be a home-and-home taking place in the 2024 and 2025 seasons.
Smith said the following in the release:
"We initiated the cancellation," Gene Smith, Senior Vice President and Wolfe Foundation Endowed Athletic Director, said. "I have the utmost respect for the University of Washington and for Director of Athletics Jennifer Cohen, and this was a very difficult call to make.
The move was likely made in lieu of potential conference expansion dates with either or both USC and UCLA. The two western programs officially join the Big Ten conference beginning with the 2024 season. 
Ohio State will play six true road games this upcoming season. It also means the Buckeyes will only play at home in the Horseshoe six times as well. However, before the Buckeyes compete in an expanded conference, they will have to tackle a feat the program hasn't encountered since before 1900. 
Ryan Day's team will have a new quarterback under center following CJ Stroud's departure to the NFL. Whether it's Kyle McCord or Devin Brown as the signal caller, six true road games is a feat, many teams don't have to conquer in the regular season. Ohio State will face Indiana (9/3), Notre Dame (9/23), Purdue (10/14), Wisconsin (10/28), Rutgers (11/4), and Michigan (11/25), all away from home in the fall. 
Ohio State has been largely dominant in conference play under Ryan Day. The young head coach has only suffered two Big Ten defeats, both coming against rival Michigan (2021, 2022). Jim Harbaugh and the Wolverines finally climbed the mountain and have won the Big Ten in back-to-back seasons. 
Beating That Team Up North to avoid three straight losses is Ohio State's primary goal in 2023. When the Buckeyes get the opportunity on November 25th, it will be the sixth and final true road game of the regular season, essentially making history in the Big House. 
Next: Listen to the latest episode of the Saturday Cadence Podcast – NCAA Commissioner for a Day to Fix College Football