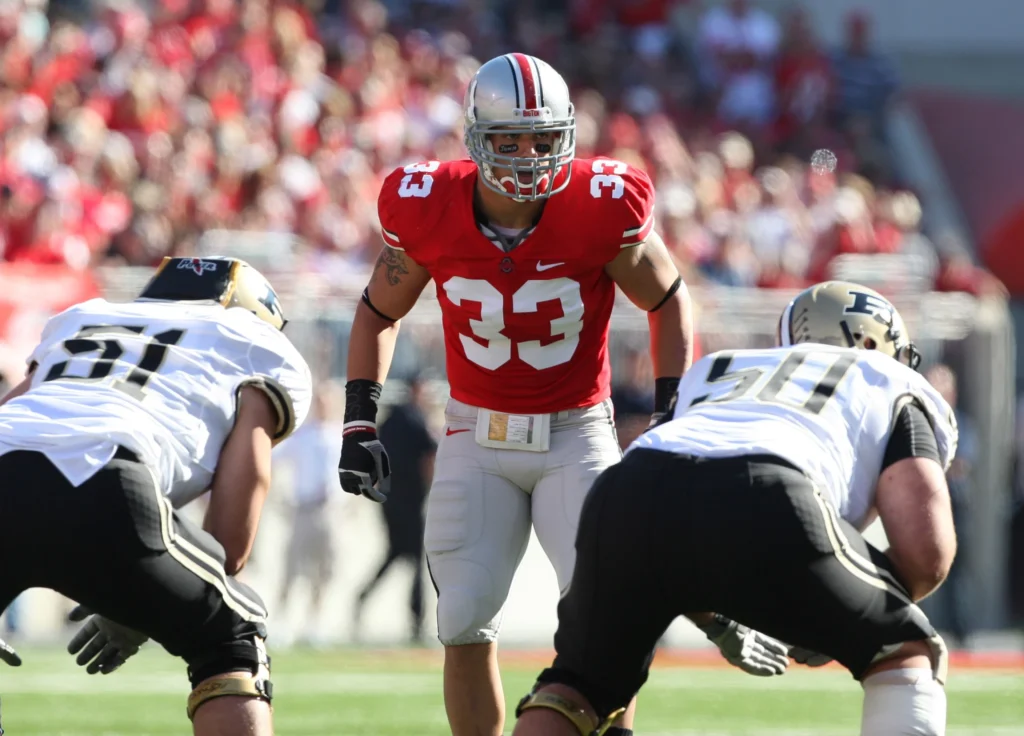 It was reported by Eleven Warriors that James Laurinaitis has come home and joined the Ohio State football program.
The former Ohio State linebacker will serve as a Graduate Assistant for the Linebackers. Laurinaitis will be an enormous boost to the unit that returns veterans Tommy Eichenberg and Steele Chambers. The Ohio State football team has a promising young talent, CJ Hicks, who should see an increased role as the third linebacker on the field in certain packages. 

During his Ohio State football career Laurinaitis earned All-American honors three times, was the Big Ten Defensive Player of the Year twice and won the Bronco Nagurski Trophy, the Ronnie Lott Trophy and the Butkus Award. Then he went on to have a very good eight-year NFL career.

Isn't it possible he could make an impact similar to receivers coach/co-offensive coordinator Brian Hartline who had a nice career for the Buckeyes and played seven seasons in the NFL? You don't play that many seasons in the pros unless you have learned a few things along the way that you can teach your players. With the way coach Hartline is sending players to the NFL every high school receiver in the country welcomes his phone call or visit and that could be the case with Laurinaitis too at some point.

A coach who excelled at the college level and had a nice NFL career like both Brian Hartline and James Laurinaitis gets the attention of every top-tier recruit. Most of them are dreaming about those things happening to them and many want to be coached by guys who might make those dreams happen. With Laurinaitis having made 869 tackles (663 solo), had 16.5 sacks and 10 interceptions during his NFL career that might get the recruit's attention.

In any event, you can bet there are plenty of Ohio State football players who love having a living legend like James Laurinaitis back in the fold. Don't you think they will be all ears when that great linebacker tells them something? The future continues to get brighter for the Silver Bullets and Ohio State football team. You can expect big things from the linebackers in 2023.