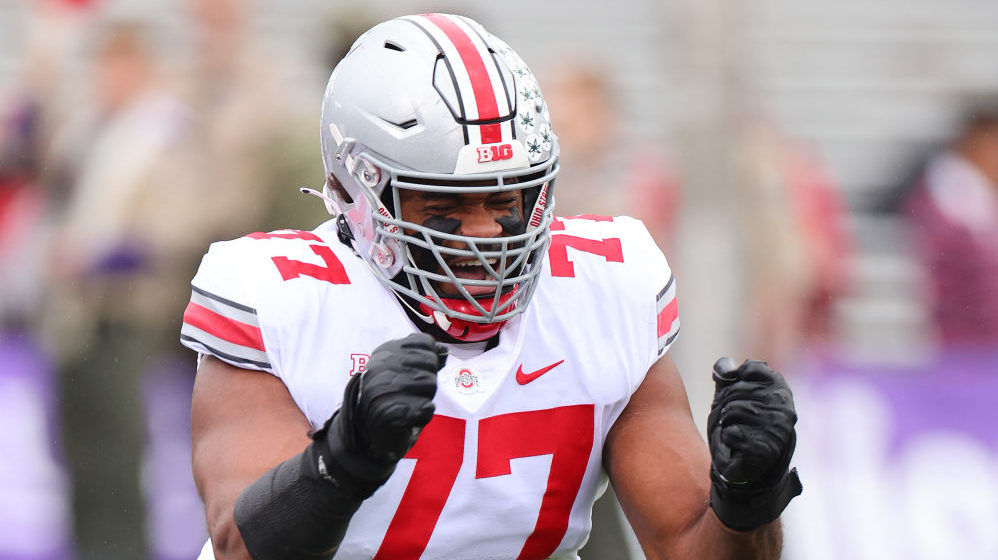 Ohio State has yet another first round draft pick.
After three years as a starter at Ohio State, former five-star recruit and Cincinnati native Paris Johnson Jr. has been selected with the 6th pick in the first round by the Arizona Cardinals. Johnson, who graduated from Princeton High School in Cincinnati in 2020, played in five games during Ohio State's COVID-abbreviated 2020 season and started every game in 2021 as a guard before transitioning to the starting left tackle spot his final campaign. He was named a consensus All-American as well as a first-team All Big Ten performer following the 2022 season.
Johnson, who has an NFL pedigree (his father, Paris Johnson Sr. was selected in the fifth round of the 1999 NFL Draft as a safety out of Miami Ohio), said he has been looking forward to this moment since he was five years old.
Via Eleven Warriors: "People say you can't be all in on football, I was all in on football from the jump. I still got my degree, started a foundation, I still do stuff to help the community. But I've been all in on football because I understand, like, that was my first dream. I was all in on it since I was 5. And from there, I was able to build and establish other things."
Johnson has been extremely active off the field as well, starting his own charity and doing numerous volunteer outings in Ohio. He also majored in journalism at Ohio State and wrote several articles for the Ohio State student newspaper, The Lantern.
Johnson will now look to make an immediate impact on the Cardinals offensive line to protect QB Kyler Murray.
Featured image via: Getty Images