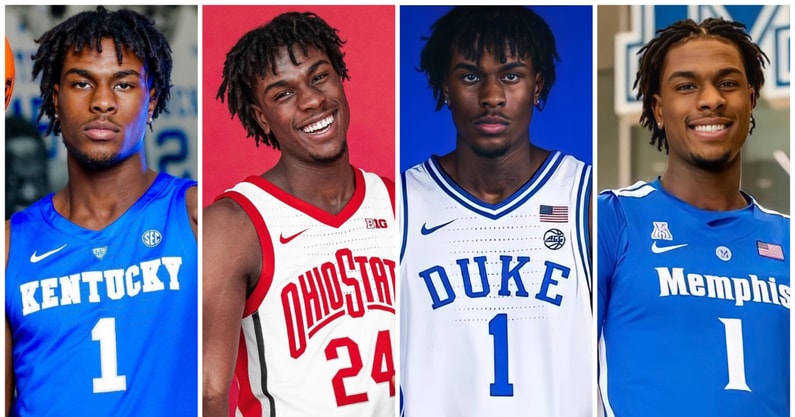 The 2023-24 Ohio State basketball roster is almost complete with the addition of transfer Jamison Battle. However, a few moving parts remain before things become solidified.
The big question is whether star Freshman Brice Sensabaugh will forgo his eligibility and leave the Buckeyes with an extra scholarship. This last moving piece could open the door for Ohio State to pursue a start-studded recruit they narrowly missed.
That player is 2023 5-star Forward Mackenzie Mgbako, out of New Jersey. After the announcement by Kyle Filipowski that he would be returning to Duke, Mgbako requested release from his NLI. This would signal the end of his commitment to Duke and open back up his recruitment to previous suitors. The likes of which included elite programs like Kentucky, Memphis, and, most importantly, Ohio State.
Mgbako is 6'8" and 210 pounds and primarily played the power forward position in high school. Per 247sports he is the nation's 7th best player, the 2nd best PF and earned a composite rating of .9977. If he were to be pursued again by the Buckeyes and landed, he would jump to the spot of top ranked recruit in their already stellar class.
This will certainly be a situation to keep tabs on over the coming weeks. Holtmann and his crew would surely jump on this opportunity if things play out accordingly.
Featured Image: Mackenzie Mgbako Instagram (@mack.mgbako)