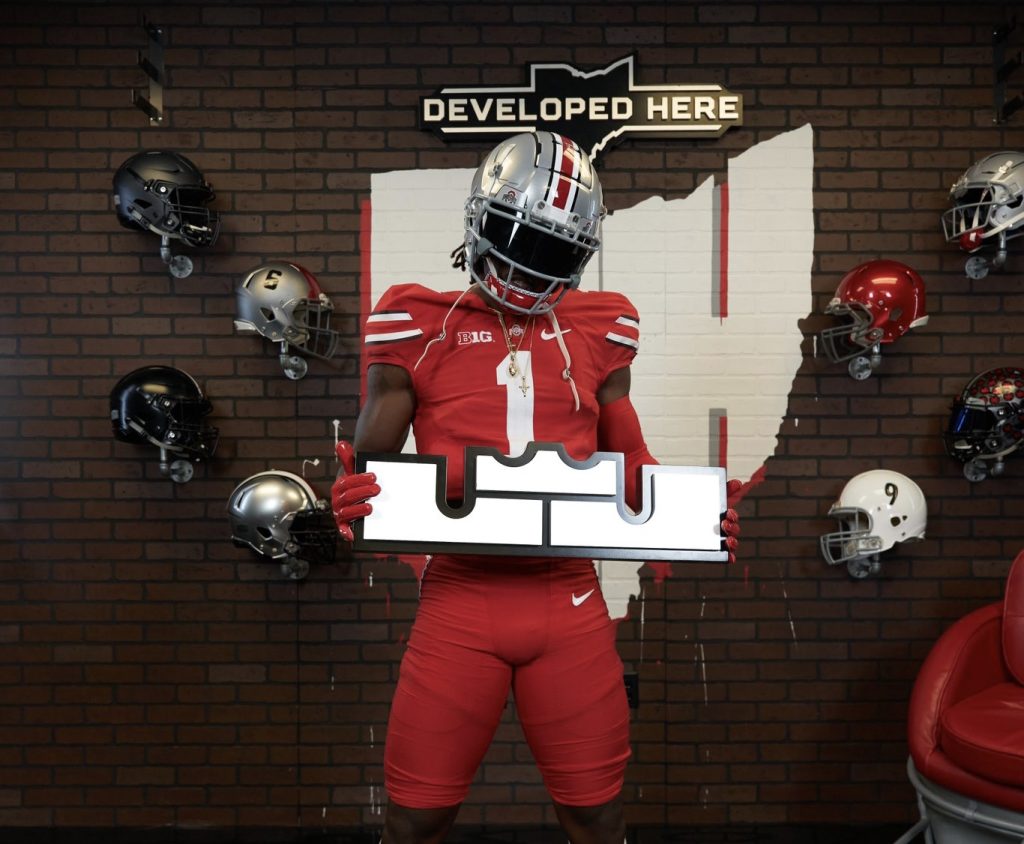 Tony Alford strikes for "Tote Nation" and the Ohio State football team as he lands shifty four-star RB Jordan Lyle out of Florida.

The Buckeyes keep their hot momentum going into late April, as Jordan Lyle joins the Buckeyes elite recruiting class. He's arguably one of the top running backs in the country. Lyle is a huge addition to the future of the Buckeyes.
Let's goooo Buckeye Nation🌰🌰#GoBuckeyes @Hayesfawcett3 @CoachHarriott @EugeneBethea1 @ryandaytime @CoachTonyAlford @CoachRLarkin @247Sports @StaBooster @STA_Football @OhioStateFB pic.twitter.com/OMxDm1SGvp

— Jordan M Lyle (@jlyle0) April 29, 2023
Lyle stands at 6'0 and weighs in at 180lbs, his speed creates the ability to make crazy runs and touchdown carries on every single touch. He also has the ability to be a receiving back and cause problems in the pass game. Lyle attends Florida powerhouse, St. Thomas Aquinas in Ft. Lauderdale, Florida. He will be a future problem for Big Ten defenses.
With the addition of Lyle, the Buckeyes beat out Alabama, Miami, Georgia, and Florida State for one of the nation's elite backs. This battle is a huge win for the Buckeyes considering the location and the high school he attends. He joins RB James Peoples and Sam Williams-Dixon in the RB room for the Class of 2024 and the Tony Alford haters got some talking to do.
Had a great time this weekend at Ohio state University! #Buckeyes @CoachTonyAlford @ryandaytime @OhioStateFB pic.twitter.com/LP3iu2MGbu

— Jordan M Lyle (@jlyle0) March 27, 2023
Lyle had an outstanding Junior season with 91 rushing attempts for 1015 rushing yards and 12 rushing TDs. Including an amazing start to the season against Marvin Harrison Jr and Kyle McCord's high school, St. Josephs Prep (NJ). Lyle had a career high 170 rushing yards and 2 touchdowns against St. Josephs Prep on ESPN. The Ohio State commit looks to do the same in his senior season, and you may even catch him on ESPN again as they will play St. John Bosco (CA), a school that holds other Ohio State targets.
With the addition of Lyle, the Buckeyes still sit 2nd in the 2024 Class rankings by only around 2 points. But don't let that fool you, Lyle is a dawg. Go give Lyle a warm welcome to Columbus, Buckeye Nation!